This week: UK coal plant shutdowns, energy price volatility, the bloated US natural gas supply, the OPEC Doha meeting, Brexit backers and Gazprom calumniate Amber Rudd, IS terrorists threaten Belgian nuclear plants, Peabody Coal claims reports of its death are exaggerated, Tesla's Powerwall battery wins award, EU renewables investment on the skids, Switzerland's utilities now feeling the pain of low wholesale prices, how climate change is good for – repeat good for – British birds and French wines and last but not least a nuclear power generation record. Germany's 1.4 GW Grohnde reactor has now generated over 350 TWh of electricity during 32 years of operation, more than any other single nuclear power unit.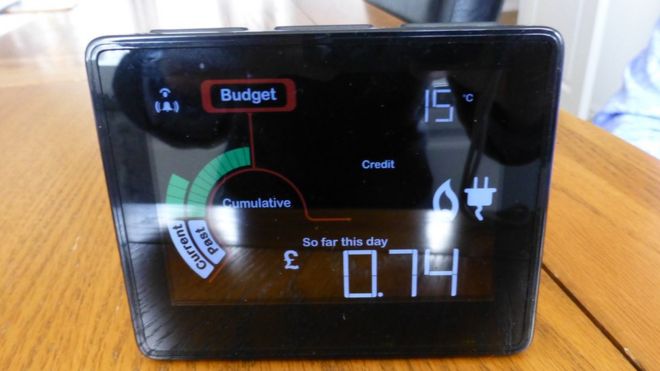 But we kick off with the proposed entry of the UK into the smart meter age:
BBC:  Will smart meters be worth the money?
Millions of energy users in Britain are about to get a new metering system – smart meters – technology which has been rejected by Germany and found not to be cost-effective by other nations. Smart meters send information on energy usage directly back to the energy supplier, which eliminates the need for meter readings. Crucially, they also let the customer know just how much electricity or gas they are consuming during the day. This revelation is expected to change our behaviour, so that we switch off lights, turn down heating, and generally use less energy. Germany employed accountancy firm Ernst and Young to conduct a cost-benefit analysis and they concluded it did not make economic sense, because most householders did not use enough energy to make it value for money. As a result, Germany declined to stage a mass roll-out. Other countries have adopted smart meters with varied success. Auditors in Australia and Canada found it was too expensive.  The British government has committed to getting 53 million smart meters into our homes and small businesses by the end of 2020, at an estimated cost of £11bn. That does not include Northern Ireland, which is still assessing whether smart meters would be in consumers' interests.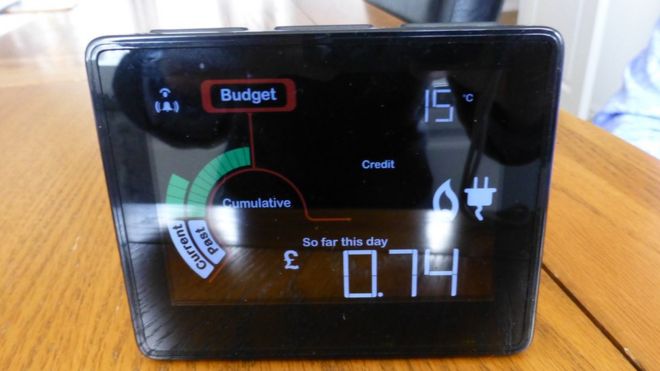 Guardian:  Longannet power station closes, ending coal power use in Scotland
The symbolic switch-off is an important step towards a lower carbon Britain but is another blow to energy security. The Fife-based plant – the biggest of its kind in Britain – has been generating electricity for a quarter of Scottish homes for almost half a century but has bowed to a mixture of old age, rising transmission costs and higher taxes on carbon. Over 230 direct jobs and an estimated 1,000 indirect ones could be hit by the decision from Spanish-owned utility, Scottish Power, to switch off the last generator at the 2,400 megawatt capacity plant. "Coal has long been the dominant force in Scotland's electricity generation fleet, but the closure of Longannet signals the end of an era," said Hugh Finlay, generation director at ScottishPower. "Longannet has contributed more electricity for the national grid than any other power station in Scotland's history, and it is a sad day for everyone at ScottishPower," he added. WWF Scotland director Lang Banks said: "The closure of Longannet marks an historic and inevitable step in our energy transition as Scotland becomes one of the first nations to end its use of coal for power. "While the power station has served the nation for many years, the world is moving forward to cleaner, cheaper forms of renewable energy generation."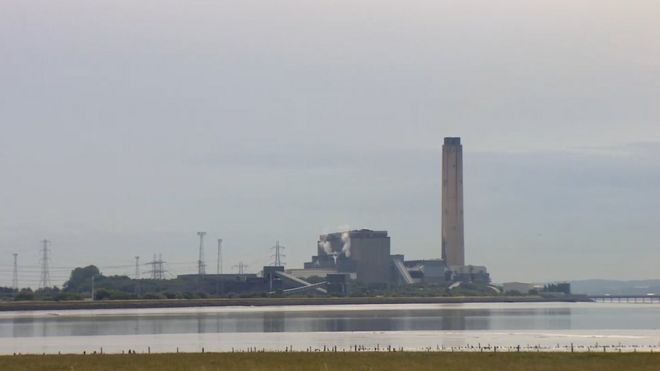 RIP Longannet
Guardian:  How long can the UK's coal industry survive?
Longannet's closure is the first in a year that will see a cascade of further shutdowns. Units at Rugeley, Eggborough, Ferrybridge and Fiddlers Ferry will all go cold over the coming summer months, removing 44% (around 8GW) of Britain's coal-generating capacity This follows the closure of 8GW of ageing coal plants since 2012. By the end of this year, just six stations will remain active. The five on the mainland have received backing from the government's capacity market until 2021. But in February, that guarantee was shaken when the operator of Fiddlers Ferry power station announced that despite winning government support for three of its four units until 2019, it would be cutting its losses and shutting down. Operator SSE cited dramatic changes in the generation market and opted to pay out the government contract of £33m rather than take on "unsustainable losses" into the future. The industry's own trade association paints an even less optimistic picture. Kyle Martin, a senior policy manager with Energy UK, said the decision taken by the Fiddlers Ferry plant raised serious concerns about the viability of the remaining coal plants. "If things stay the same or get worse, I don't think they'll be making money going forward," he said. "There's only so many years you can run a plant making a loss before the decision has to come." The Department for Energy and Climate Change's (Decc)'s projections for the price of electricity will therefore make grim reading for those working in the coal sector. No lift is expected before the end of the decade.
Herald Scotland:  Longannet closure an act of economic folly
The closure of Longannet power station is a crime against the Scottish economy ("Scotland's last coal-fired power station shuts down", The Herald, November 24). Longannet generated 2.4 Gigawatts of base load electricity in all seasons and all weathers. No number of wind turbines, generating electricity only when the wind blows, will be enough to replace that. In years to come, we will suffer brown-outs and black-outs, because of this decision and the Climate Change Act, which led to it.
Guardian:  Hinkley Point C: either call the plan off or set a deadline and stick to it
"I will start by saying clearly and categorically that Hinkley Point C will go ahead," declared Vincent de Rivaz, the chief executive of EDF Energy. So that's a definite yes? Not exactly. It's a definite maybe because he cannot say when an investment decision will be made. That is because events are out of his and EDF's hands. Everything depends on the willingness of the French government to bail out an overindebted company that already faces the costly challenge of upgrading France's nuclear generating capacity. The French economy minister, Emmanuel Macron, this week floated the notion of supplying the funds and making a final investment decision on Hinkley in early May, but it was unclear whether this "deadline" has any greater force than the others that have come and gone. The best thing the UK government could do is to call the whole thing off and write a better energy policy for the 2020s. EDF's European pressurised reactor model is unproven and the versions under construction in Finland and France are nine and six years behind schedule respectively. The chancellor, George Osborne, unwisely attached too much of his personal political capital to Hinkley. But even he should realise that this farce cannot be prolonged beyond May.
Telegraph:   SSE could be forced to slash its dividend
The UK's second largest utility faces further market gloom that will stretch an already strained balance sheet and force the group to revisit its "precarious" dividend policy, top city analysts said. SSE said earlier this week that it expects profits from its energy retail business to be lower than last year but will still pay out a dividend "at least equal" to inflation, after operating profits from its gas and power business held firm. But analysts at RBC Capital warned that the healthy showing from SSE's generation business was "very much a one-off" because the wet and windy winter boosted its renewables output. "In the absence of power price recovery, we forecast declining earnings per share, a tight balance sheet and a precarious dividend," RBC Capital said. SSE's fleet of onshore wind farms is supported through an older Government scheme which does not set a guaranteed minimum price for the generated power, unlike the new competitive regime. This means that as more renewables join the national grid, the older wind farms become steadily less profitable.
Utility Week:  Treasury insists low investor confidence is due to volatile energy prices
Low investor confidence in the UK energy sector is more due to "staggering volatility" of energy prices than government policy on low-carbon, the Treasury has said. Speaking at the launch of the National Infrastructure Delivery Plan 2016-2021, commercial secretary to the Treasury, Lord O'Neill of Gatley, said there are "a lot of forces that are making life tricky in the energy business, of which government commitment to various parts of it are one." In response to a question on the government's commitment to low-carbon in the context of low investor confidence in the sector, O'Neill highlighted the impact of prices, saying: "Oil prices have actually recovered back to the levels at the start of December while most of the media are still focussed on the supposed collapse." O'Neill added that: "While it seems to be a bit of a sport to knock the government on marginal shifts in some other things, the main underlying rational in the commitment to nuclear is of course because of the external obligations involving climate change."
Bloomberg:  All OPEC Members Except Iran, Libya Pledge to Attend Doha Talks
The only OPEC members that haven't pledged to attend talks in Doha next month aimed at freezing oil production levels are Iran and Libya: the two nations with the greatest capacity to restore halted output. The other 11 members of the Organization of Petroleum Exporting Countries have agreed to meet in the Qatari capital on April 17, officials from the respective countries have said. The absence of Iran and Libya, which are determined to restore supplies shuttered by conflict and sanctions, means any accord is unlikely to be effective, according to Commerzbank AG. The tentative accord between OPEC members led by Saudi Arabia with its traditional rival, Russia, to cap production has helped revive oil prices from the 12-year low reached last month. Still, analysts say that as the nations involved weren't on track to increase output, any agreement to freeze will have little impact on the global surplus.
USA Today:  Who predicted the energy rally?
Investors with the guts – or who were crazy enough – to buy energy stocks in mid-January have been paid handsomely. The 40 energy stocks in the Standard & Poor's 500 have added roughly $200 billion into the pockets of investors since oil prices bottomed since Jan. 20, 2016. The fact so much money was made from the bottom is impressive, but not all that surprising. With the price of oil tanking below $40 a share, many analysts figured a bump was overdue. Shares of energy stocks exposed to oil prices were primed for big gains. Many analysts have been trying to call the bottom in oil prices and energy stocks. The problem many of these analysts were wrong for months, and the stocks kept tanking along with the price of oil. Extreme volatility is the nature of stocks in the energy and materials sectors. These stocks can rapidly fall apart when prices of the underlying commodities sink. But big money can be made from these sectors – sometimes epic gains – when commodity prices inevitably recover. The key, though, isn't trying to call bottoms, which is infamously difficult and perilous. The key is being diversified. If you own the S&P 500, you enjoyed the rally thanks to your 7% exposure to energy.
Houston Chronicle:  U.S. natural gas supply balloons
Natural gas producers are bracing for a rough spring after a warm winter slackened demand and drove prices to near two-decade lows. The winter of 2015-2016 wasn't cold enough to burn through a large surplus of the fuel, and U.S. production hit an all-time high in February. The combination means producers head into summer with plenty in storage and almost no hope for a recovery. "It's bad," said Andy Lipow of Houston consulting group Lipow Oil Associates. Natural gas in storage "is a trillion cubic feet higher than last year. That says it all." The low prices have crippled revenue at exploration and production companies that focus on gas, such as Chesapeake Energy, and amplified pain at others that pull it from the ground alongside oil. Simultaneously, cheap gas has spurred investment by chemical producers looking to harness the fuel as a feedstock or others looking to ship it abroad. U.S. natural gas storage stands at 2.493 trillion cubic feet, almost 70 percent more than the 1.476 trillion cubic feet in storage at this point last year.
Rigs stacked along Business 20 west of FM 1788 photographed Tuesday, Feb. 24, 2015. James Durbin/Reporter-Telegram
Guardian:  Russia criticises Amber Rudd over 'misleading' gas export comments
Russia has waded into Britain's EU referendum debate to accuse the energy secretary, Amber Rudd, of making misleading comments when she claimed that the EU provided protection against being bullied by Vladimir Putin over Russian gas exports. Rudd had warned in a speech on Thursday that the breakup of the EU single market for energy would give Russia more influence over the continent, arguing that a united European bloc had "the power to force Putin's hand". The Russian embassy in London released a statement on Friday describing Rudd's comments as "surprising and disappointing" and accusing her of dragging Russia into a "domestic quarrel". "It misrepresents the situation and defies the logic of this business as it applies to Britain," said the statement. Denying that the Kremlin used gas supplies as a tool of foreign policy, the embassy said Russian gas supplies were "relatively small within [the] UK's energy balance" and would hardly have a significant impact on the country's energy security.
UPI:  Brexit backers have a go at Rudd too
Supporters of British considerations to leave the European Union lashed out at the energy secretary for saying consumer costs would soar with more autonomy. Energy Secretary Amber Rudd said the British energy sector would get a "massive electric shock" if the country left the European Union as energy costs would potentially rise collectively by as much as $700 million per year. Matthew Elliot, the director for the pro-autonomy group Vote Leave, said it was the single-market policy of the European Union that's putting pressure on consumer pocketbooks. "Amber Rudd's absurd claims simply aren't backed up by her own research," he said in a statement. "It is quite extraordinary the extent to which the government is willing to do down Britain in its desperate attempt to win the referendum." Elliot pointed to research, from 2013, stating the British economy is more self-sufficient in terms of natural gas when compared to its European counterparts in Germany and France.
New York Times:  Belgium Fears Its Nuclear Plants Are Vulnerable
As a dragnet aimed at Islamic State operatives spiraled across Brussels and into at least five European countries on Friday, the authorities were also focusing on a narrower but increasingly alarming threat: the vulnerability of Belgium's nuclear installations. The investigation into this week's deadly attacks in Brussels has prompted worries that the Islamic State is seeking to attack, infiltrate or sabotage nuclear installations or obtain nuclear or radioactive material. This is especially worrying in a country with a history of security lapses at its nuclear facilities, a weak intelligence apparatus and a deeply rooted terrorist network. On Friday, the authorities stripped security badges from several workers at one of two plants where all nonessential employees had been sent home hours after the attacks at the Brussels airport and one of the city's busiest subway stations three days earlier. Video footage of a top official at another Belgian nuclear facility was discovered last year in the apartment of a suspected militant linked to the extremists who unleashed the horror in Paris in November. The revelation of the video surveillance footage was the first evidence that the Islamic State has a focused interest in nuclear material. But Belgium's nuclear facilities have long had a worrying track record of breaches, prompting warnings from Washington and other foreign capitals.
St Louis News & Observer:  Peabody optimistic despite coal woes
The coal industry is struggling, but a spokesman for St. Louis-based Peabody Energy says neither coal nor the company is going away. Heavy debt loads are weighing on companies like Peabody that made acquisitions when coal prices peaked, prompting a lengthy slump. But Vic Svec, Peabody's spokesman and vice president of investor relations, told the St. Louis Post-Dispatch that the company intends to stay in St. Louis "for a long time to come. We have taken steps in recent years to create what we feel is a sustainable organization," Svec said the company has a "debt challenge," but not an "operating challenge." Morningstar analyst Kris Inton agreed: "If you remove the debt issue, there's not this question of going concern." Svec sees plenty of room for long-term growth. "Even the EPA's Clean Power Plan scenarios project larger coal demand in the U.S. by 2030 than the annualized pace we're on for this year," Svec said. "It's a matter of working off the slack."
CBC:  SEC forces Exxon climate change vote
The U.S. Securities and Exchange Commission has ordered ExxonMobil Corp to put a climate change resolution to a shareholder vote at its annual meeting in May. The proposal, put forward by New York state's comptroller, would force the company to account annually for risks that climate change or legislation designed to control carbon pollution would post to the company. Exxon had argued the proposal was vague and pointed to the carbon-related information it already publishes for shareholders, including a 2014 report titled Energy and Carbon — Managing the Risks. But the SEC ordered the company to go further in disclosing carbon risk. Investment manager BlackRock has said it now takes note of the issue as it manages investments and the Bank of England is studying the potential impact of a carbon bubble that could wipe out company value. The Rockefeller Family Fund, which signalled a plan to divest from fossil fuels in 2014, said Wednesday it plans to immediately "eliminate holdings" of Exxon, the company that helped build the family fortune. "While the global community works to eliminate the use of fossil fuels, it makes little sense — financially or ethically — to continue holding investments in these companies. There is no sane rationale for companies to continue to explore for new sources of hydrocarbons," the Rockefeller Fund said in a statement on its website.
Daily Signal:  Science Agency Eyes Climate Change Professor's Use of Millions From Taxpayers
A federal science agency is "seriously" interested in reviewing tens of millions in taxpayer-funded grants awarded to a university professor who wants President Obama to prosecute those who don't share the administration's view that mankind is changing the world's climate. The National Science Foundation's inspector general appears poised to look into Jagadish Shukla's management of federal grant money, much of it from the science agency itself. The science agency has its own rules and guidelines governing grants, which would be applicable to the millions Shukla, 71, received from the agency. "The longstanding cozy relationship between [government] grant-makers and grantees makes them blind to even the most obvious conflict of interest," Bonner Cohen, a scholar with a free-market think tank in Washington, told The Daily Signal.
Design Boom:  Tesla Powerwall wins 2015 INDEX award
The Tesla 'powerwall' is not only described as a game changing innovation but also an icon resembling the future of power usage. The batteries inside are a step towards revolutionizing the way people generate, consume and manage energy and by allowing users to have better control of their energy sources, – the design moves the world to a more sustainable self sufficiency. it addresses the challenge of energy consumption at a personal, national and global level. It benefits the everyday user and community alongside working towards a worldwide future solution .… 'it's an absolute game-changer. energy self-sufficiency – what could be bigger than that? (It) will aid the development of remote communities …. help people in emerging markets or remote locations to 'leapfrog' the need for existing power systems, in a similar way that landlines in rural parts of the world are now obsolete as mobile phones have become more prevalent. 'it's the most promising design we've seen that will encourage people to use renewables and it has potential to level out energy consumption.'
Greentechmedia: Tesla Discontinues 10kWh Powerwall Home Battery
Tesla has quietly removed all references to its 10-kilowatt-hour residential battery from the Powerwall website, as well as the company's press kit. The change was initially made without explanation, which prompted industry insiders to speculate. Today, a Tesla representative confirmed the 10-kilowatt-hour option has been discontinued. The problem is that the economics for a lithium-ion backup battery just aren't that attractive. Even at Tesla's low wholesale price, a 500-cycle battery just doesn't pencil out against the alternatives, especially once the inverter and other system costs are included. State-of-the-art backup generators from companies like Generac and Cummins sell for $5,000 or less. "Even some of the deep cycling lead acid batteries offer 1,000 cycles and cost less than half of the $3,500 price tag for Tesla Powerwall," said Ravi Manghani, senior energy storage analyst at GTM Research. "For pure backup applications only providing 500 cycles, lead acid batteries or gensets are way more economical."
GWPF:  Efforts To Decarbonise World Economy Will Almost Surely Fail
Last December, officials representing more than 190 countries met in Paris to participate in the United Nations Climate Change Conference. The historic outcome from that conference was the "Paris Agreement" in which each country agreed to reduce greenhouse gas emissions in order to limit global warming to less than 2 degrees Celsius (3.6 degrees Fahrenheit) above temperatures seen near the start of the Industrial Revolution in the 1850s. Such a level was considered acceptable, or "safe," by all participating countries, but the goal is unrealistic and almost impossible to achieve, according to a new study by two Texas A&M University at Galveston researchers, Glenn Jones and Kevin Warner. The researchers modelled the projected growth in global population and per capita energy consumption, as well as the size of known reserves of oil, coal and natural gas, and greenhouse gas emissions to determine just how difficult it will be to achieve the less-than-2 degree Celsius warming goal. "It would require rates of change in our energy infrastructure and energy mix that have never happened in world history and that are extremely unlikely to be achieved," explains Jones. "Just considering wind power, we found that it would take an annual installation of 485,000 5-megawatt wind turbines by 2028. The equivalent of about 13,000 were installed in 2015. That's a 37-fold increase in the annual installation rate in only 13 years to achieve just the wind power goal," adds Jones.
PV Magazine:  Europe slashes investment in renewable energy by 50% in 2015
While other countries, including China, Australia and the US, ramp up their clean energy spending, Europe rapidly reduced its own renewable technology investment in 2015, spending its lowest figure since 2006. Overall trends across the globe for renewable energy technology investment were positive in 2015, with an increase of 4% worldwide. The same could not be said for Europe, where clean energy investment was just $58BN, which represented a decrease of over 50% from 2014, according to Bloomberg New Energy Finance (BNEF). Europe had positioned itself as a global leader in renewables investment, representing 45% of global clean energy investment in 2010, and peaking in 2011 with an investment of $132BN. However, 2015 saw a sharp reversal of investment. The BNEF attributed this to fear over the survival of the Euro, mistakes by policymakers, and some lingering effects from the global financial crisis. Germany and France were two of the countries that saw a particularly dramatic decline from investment levels in 2014. Germany's investment fell by 42% to $10.6BN, while France invested just $2.9BN, which represented a 53% decrease from 2014. Not all European countries fitted into this trend, as the U.K. actually upped its investment in renewable energy to $23.4BN, which was a rise of 24% from 2014.
Reuters: Europe slashes investment in renewable energy by 50% in 2015
Juergen Silberzahn, mayor of the southern German village of Wolpertshausen, has warmly embraced Germany's bid to provide four-fifths of its energy from renewable sources by 2050. Silberzahn's own efforts to promote green energy during 26 years in power are evident — rooftop solar panels, wind turbines, a biogas-powered heating network and an electric car charging station. Wolpertshausen produces 22 percent more power than its 2,000 residents consume. To the south, however, Switzerland's biggest utilities — Alpiq and local government-owned Axpo — contend that Silberzahn's green oasis has a darker side and that they are suffering because of policies, including subsidies, that have pushed up production across Europe. They argue that their dams high in the Swiss Alps and lowland nuclear reactors have been made unprofitable by a renewables-fueled electricity glut that has sent wholesale prices spiraling to record lows. Axpo and Alpiq, which sell much of their power in Europe's cross-border trading system, have posted losses totaling nearly 1.9 billion Swiss francs ($1.96 billion) since 2014. "Compared to 2009, prices have dropped over 70 percent," said Axpo Chief Executive Officer Andrew Walo, in a video on the company's website. "We are producing well above market price with many of our plants," he added.
Cleantechnica:  400 MW Denmark–Germany Grid Interconnection Approved
The government of Denmark has approved an application for a new grid interconnection with Germany, according to recent reports. The new interconnection will feature a capacity of 400 megawatts (MW), and will be developed jointly by Energinet.dk and 50 Hertz (a German transmission system operator). The project will apparently be the first in the world to interconnect the offshore wind farms of two different countries. The Danish offshore wind farm, Kriegers Flak, will be connected to the submarine cables, which run from the German side to the two German offshore wind farms Baltic 1 and Baltic 2. The unique Combined Grid Solution (CGS) can thus not only transport electricity from three offshore wind farms to consumers in the two countries, it can also export electricity from power stations, onshore wind turbines, solar cells, etc to consumers in the other country. As the interconnection connects two different electricity areas, it is necessary to build a facility in Bentwisch which can synchronise electricity from the Eastern Danish and German systems. The connection is expected to be ready by the end of 2018, and will feature a budget of €320 million. The EU is apparently putting €150 million from the European Energy Programme for Recovery into the project.
KTLA:  California's Largest Reservoir Filling Too Fast Due to El Niño, Must Release More Water
The El Niño-fueled storms that have swept through Northern California in recent weeks have swelled some of the state's largest reservoirs to encouraging levels even as the state's drought persists. One of the biggest beneficiaries has been Lake Shasta, a keystone reservoir of the Central Valley project, which serves California growers. Lake Shasta has risen 134 feet since early December. To make room in Shasta for water from last weekend's storms, the Federal Bureau of Reclamation ramped up releases from 5,000 cubic feet per second to 20,000 cubic feet per second on March 18. It was the first time since 2011 that the bureau released water into the upper Sacramento River at such a rapid rate, said spokesman Shane Hunt. Officials began slowing the releases again on Wednesday, Hunt said. The rate is expected to return to around 5,000 cubic feet per second by Monday.
Telegraph:  Climate change has helped more UK species than it has harmed
Climate change has so far helped more species than it has hurt in the UK, a major study by wild-life groups including the RSPB has found. The study of the fortunes of 398 plant and animal species since 1970 found that 152 had been affected in some way by climate change, with "more species impacted positively than negatively in the short-term at least". It found that 61 species had been harmed by climate change, such as Capercaillies, which saw more chicks die due to in-creased spring rainfall, and the Mountain Ringlet butterfly, which lives in colder climes and has seen its habitat decrease as temperatures rise. However, 91 species had seen a positive impact. These included Grey Herons and Woodpigeons, which have lower mortality thanks to the milder winters, and the Silver-spotted Skipper butterfly, which has been able to expand northwards through the UK as temperatures rise. The warmer climate has also enabled species from continental Europe to colonise the UK, which was previously too cold for them, These include the Small red-eyed damselfly and the Little Egret, the RSPB said.
Tech Times:  Climate Change Makes French Wine Better
France's top vineyards receive a surprising effect from climate change: it makes French wines taste better. Study co-author Benjamin Cook said that before 1980, vineyards need drought to produce the heat required for early harvest. The climate change-induced heat since 1980 has produced hot summers and early harvests without the need for drought. The climate change-related heat withstands even the drenching rains during summer. It's the heat that helps ripening grapes to develop tannins, sugars and acids. This means there is an increase rate for earlier harvests, which is good news for vineyards in the Burgundy and Bordeaux regions in France. "There is a very clear signal that the earlier the harvest, the much more likely that you're going to have high-quality wines," said Cook, who worked with co-author Elizabeth M. Wolkovich from the Harvard University in the new wine study published in Nature Climate Change. In the study, the researchers analyzed over 500 years of harvest records and found that more recent vineyard harvests across France occurred two weeks earlier, on average, compared to the frequency in the past. "One of the strengths of this paper is that it covers all of France. These records come from … Burgundy, Bordeaux, Loire, and even from Switzerland, so we're looking at an aggregate of many data sets that are put together to get one picture of how a large region is changing," said Wolkovich.
International Business Times:  10 Billion Tons Of Carbon Are Now Being Released Every Year, The Fastest In 66 Million Years
In another indication of the profound, and perhaps irreversible, change humans are having on the planet, new research has shown that our species is pumping carbon dioxide into the atmosphere 10 times faster than at any time during the past 66 million years. This means that the last time the rate of carbon emissions was this high, dinosaurs were still walking on the face of Earth. "In studying one of the most dramatic episodes of global change since the end of the age of the dinosaurs, these scientists show that we are currently in uncharted territory in the rate carbon is being released into the atmosphere and oceans," Candace Major, program director in the National Science Foundation (NSF)'s Division of Ocean Sciences, which funded the research, said in a statement. According to the study we — the humans — are releasing carbon at an even faster rate than what was seen during the Palaeocene-Eocene Thermal Maximum (PETM) — an event that took place approximately 56 million years ago, when a mysterious surge in atmospheric carbon sent global temperatures soaring. "Because our carbon release rate is unprecedented over such a long time period in Earth's history, it also means that we have effectively entered a 'no-analogue' state," co-author Richard Zeebe from the University of Hawaii at Manoa, said in the statement. "This represents a big challenge for projecting future climate changes because we have no good comparison from the past."
Platts:  Nuclear reactor hits world record
Germany's 1.4 GW Grohnde reactor has now generated over 350 TWh of electricity during its 32 years in operation, more than any other single nuclear power generation block around the world, but in the future will play an increasing role in providing grid stability rather than providing only baseload power, plant operator E.ON Kernkraft said in a statement. "While the plant was used exclusively in baseload [around the clock operation] in the past, it is now used up to 600 hours each month to regulate load," E.ON said, adding that it has increased fourfold the capability of the reactor to ramp up or down to now 40 MW per minute. The reduced baseload operation of the reactor is also apparent in the 2015 output statistic, which remained below 10 TWh despite an availability of 92.4%, E.ON said. The reactor in Northern Germany was commissioned in 1984 and achieved an average annual output of just below 11 TWh over its current 32-year operating life so far, of which eight years saw the reactor topping the global annual output table, the operator said.