The overworked and underpaid staff here in the Blowout newsroom are tasked with reporting recent articles of potential interest without editorializing. Every so often, however, a particularly bizarre claim cries out for rebuttal:
New York Times: Researchers Link Syrian Conflict to a Drought Made Worse by Climate Change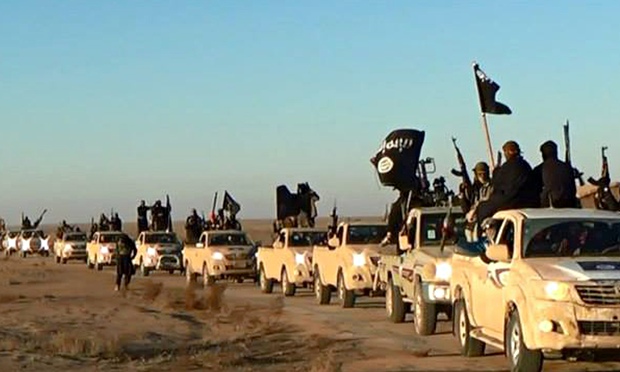 Drawing one of the strongest links yet between global warming and human conflict, researchers said Monday that an extreme drought in Syria between 2006 and 2009 was most likely due to climate change, and that the drought was a factor in the violent uprising that began there in 2011. The drought was the worst in the country in modern times, and in a study published Monday in Proceedings of the National Academy of Sciences, the scientists laid the blame for it on a century-long trend toward warmer and drier conditions in the Eastern Mediterranean, rather than on natural climate variability. The researchers said this trend matched computer simulations of how the region responds to increases in greenhouse-gas emissions.
Below are the rainfall records for six GHCN stations in Syria. They show no sign of any "extreme drought in Syria between 2006 and 2009 …. the worst in the country in modern times". Rainfall over the period was close to normal.
More stories below the fold on OPEC, the US running out of oil storage tanks, the EU and nuclear, less coal in China, more coal in Japan, tidal lagoon power in UK, how renewables are conquering the British climate and how to generate electricity from pee.
Quartz:  El Niño finally arrives
Just when everyone had pretty much written it off, the El Niño event that has been nearly a year in the offing finally emerged in February and could last through the spring and summer, the National Oceanic and Atmospheric Administration announced Thursday, March 5. This isn't the blockbuster, 1998 repeat El Niño many anticipated when the first hints of an impending event emerged about a year ago. This El Niño has just crept across the official threshold, so it won't be a strong event. "We're basically declaring El Niño," NOAA forecaster Michelle L'Heureux said. "It's unfortunate we can't declare a weak El Niño."
Register-Guard:  US running out of oil storage tank capacity
For the past seven weeks, the United States has been producing and importing an average of 1 million more barrels of oil every day than it is consuming. That extra crude is flowing into storage tanks, especially at the country's main trading hub in Cushing, Oklahoma, pushing U.S. supplies to their highest point in at least 80 years, the Energy Department reported last week. If this keeps up, storage tanks could approach their operational limits, known in the industry as "tank tops," by mid-April and send the price of crude — and probably gasoline, too — plummeting. "The fact of the matter is we are running out of storage capacity in the U.S.," Ed Morse, head of commodities research at Citibank, said at a recent symposium at the Council on Foreign Relations in New York.
Reuters:  OPEC production falls
OPEC's oil supply has fallen this month as bad weather delayed exports from Iraq's southern ports, a Reuters survey found on Friday, slowing an expansion of supplies in the group's second-largest producer. The survey also found slightly higher output in Saudi Arabia, a sign that the largest producer in the Organization of the Petroleum Exporting Countries is sticking to its strategy of focusing on market share rather than cutting output. Still, actual OPEC supply has fallen in February to 29.92 million barrels per day (bpd) from a revised 30.27 million bpd in January, according to the survey based on shipping data and information from sources at oil companies, OPEC and consultants. The main reasons for the decline are involuntary – poor weather slowing Iraq's exports and unrest in Libya.
Bloomberg:  Cheap Oil Isn't Leading to Massive Oilpatch Layoffs. Yet
Since oil prices peaked last June at $107 a barrel, total employment in oil and gas extraction is actually up by about 2,000 jobs. At least so far, the sector doesn't seem to be cutting back so much as leveling off. There will certainly be more layoffs to come, especially as rig counts continue to fall. But a few months into the oil crash, massive layoffs in the oil patch have yet to show up in a big way. Of course, the extraction sector doesn't capture the services industry tied to drilling activities. Companies such as Halliburton, Baker Hughes, and Schlumberger have announced steep cuts, but a lot of those jobs are overseas. With oil prices showing recent signs of stabilizing, it's unclear how severe the bloodletting will eventually get. In North Dakota, for example, jobs were still plentiful as of mid-January, according to local reports. And that was when oil was below $50 a barrel. It seems that many of the big employers in the Bakken are hoping to wait out the price drop, instead of laying off a bunch of people they'll only have to rehire once prices go back up.
New York Times:  Senate Fails to Override Obama's Keystone Pipeline Veto
The Senate on Wednesday failed to override President Obama's veto of a bill that would have approved construction of the controversial Keystone XL oil pipeline. A bipartisan majority of senators were unable to reach the two-thirds vote required to undo a presidential veto. The vote was 62 to 37. Republicans used the debate on the vote to attack Mr. Obama for his years of delay in making a decision about the pipeline. "The president's veto of the bipartisan Keystone bill represents a victory for partisanship and for powerful special interests," said the Senate majority leader, Mitch McConnell, Republican of Kentucky. "The president's veto of the bipartisan Keystone bill represents a defeat for jobs, infrastructure, and the middle class."
RT:  China to slash coal consumption by 160mn tons in 5 years
China intends to cut coal consumption by 160 million tons by 2020, and up its use of non-fossil energy to 15 percent by then. China will reduce its coal consumption and move towards cleaner energy such as hydropower, nuclear, wind and solar, according to a 2015-2020 action plan, released by the Ministry of Industry and Information Technology (MIIT) and the Finance Ministry on Friday, Xinhua news agency reports. The country's coal consumption fell 2.9 percent last year for the first time in 14 years as China is trying to diminish air pollution and to boost green energy output. Last year China declared a "war against pollution", calling for tougher regulations over polluting industries and suggesting long-term planning with a focus on the promotion of green techniques. Since then the country has banned 7 million high-emission vehicles from the road, shut down 50,000 coal-fired furnaces, installed filtration equipment in power plants and factories, and added new sewage treatment plants. "We will strive for zero-growth in the consumption of coal in key areas of the country," Premier Li Keqiang said in the report delivered to parliament on Thursday.
Carbon Counter:  Peak coal in China? not so fast
China's coal consumption officially fell by 2.9% last year for the first time in 14 years. Is this evidence of "peak coal" in China as some are already claiming or a temporary blip? Officially China's coal consumption declined massively in the late 1990s. However, this was only in the original statistical estimates. Coal consumption almost certainly did not decline at all, but was simply under-reported. So, can we take seriously claims that coal consumption in China has peaked or is about to? Almost certainly not. The peak coal thesis appears to rest on a single data point, and this data point rests largely on China's industrial growth slowing massively. And who is going to bet that China's economy continues to slump? But more importantly we must look to what China is still doing: building huge numbers of coal power plants. China opened 47.3 GW of new coal power plants last year. This is not the behaviour of a country that is going to peak coal use any time soon.
Wall Street Journal:  Japan to replace nuclear with coal
It's been almost four years since the accident at the Fukushima Daiichi nuclear power plant led to all of Japan's 48 reactors being idled. To make up for the shortfall created by the loss of what was once 30% of the country's power output, utilities have stepped up their use of liquefied natural gas. But importing LNG has proven expensive and a global supply glut in the coal market has created an opportunity for them that is too good to pass up. Several utilities including Kansai Electric Power Co. and Osaka Gas Co. have officially announced plans to build new, big coal-powered stations in the past month. Tokyo Electric Power Co. also has a plan to replace six gigawatt oil power stations on Tokyo Bay with new coal power stations.
Reuters : Japan court battles could delay nuclear restarts further
Judges are now considering injunctions that could halt the restarts and indefinitely extend the countrywide shutdown of Japan's 48 reactors that followed Fukushima, posing a threat to power companies already surviving on government support. "Japan's courts have always been hesitant to properly check the state and its legislative process," but the shift in public opinion against nuclear power may have turned some judges in favour of residents, said Hiroshi Segi, a former judge turned critic of Japan's judicial system. The court decisions, which might come this month – four years after the earthquake and tsunami that knocked out the Fukushima reactors – could mean months, even years of delays and hundreds of millions of dollars in losses for Kansai Electric Power and Kyushu Electric Power.
Recharge News:  New curtailment rules cast pall over Japanese renewables industry
Under rules introduced at the launch of Japan's feed-in tariff system in July 2012, the nation's utilities were only allowed to refuse to accept electricity for up to 30 days per year from any solar or wind project above 500kW in size. But under new regulations recently introduced by the Ministry of Economy, Trade and Industry (METI), power companies can curtail renewables-generated electricity for up to 360 hours per year before they have to compensate project owners. More ominously, specially designated utilities will be permitted under the new rules to indefinitely curtail renewables-generated electricity without compensating project owners if their grid networks become constrained by an influx of excess capacity. The new rules stem from a series of grid-access suspensions announced last autumn by regional utilities Kyushu Electric, Tohoku Electric, Hokkaido Electric, Shikoku Electric and Okinawa Electric. The utilities said they temporarily halted grid-access applications from renewables developers because a flood of solar introduced since the launch of Japan's FIT system had destabilised their strained grid networks.
Guardian:  European countries push for EU nuclear package
The UK and seven other countries last month called for a new package of nuclear aid funding and support, in a letter sent to the commission ahead of the EU's energy union policy launch. The letter, seen by the Guardian, calls for new EU financing mechanisms for nuclear as a low carbon technology, and research and innovation initiatives to deal with the costly and unresolved issues of nuclear waste and decommissioning. "It is vital that the forthcoming communication on an Energy Union reaffirms the important role that nuclear power, together with renewables, other low carbon technologies, and energy efficiency improvements, can potentially play in Europe," the message says. The letter to the commission's vice president Sefkovic and climate commissioner Miguel Cañete was signed by the Romanian energy minister, Andrei Gerea, on behalf of ministers in seven other countries including the UK, France, Poland, the Czech Republic, Lithuania, Slovenia and Slovakia.
Reuters:  Germany says using tax money for nuclear power 'out of the question'
Using taxpayers' money to fund nuclear power is "absolutely out of the question", German Economy Minister Sigmar Gabriel said on Thursday, in an apparent swipe at British plans to finance new atomic generation. Gabriel was arriving for talks in Brussels on the European Commission's proposal for an energy union, which would deepen cross-border cooperation on energy across the 28-member EU. Germany's decision to phase out nuclear power sets it at odds with plans by Britain and France to invest in the emissions-free fuel source, which they say plays a major role in combating climate change. Germany has instead focused on renewable energy, such as wind and solar. "There are countries in the EU that want to support nuclear power with tax money. We think that is absolutely out of the question," Gabriel said.
Energy Global:  EU28 to meet its 2020 emissions targets
According to the latest Member State projections, the EU28 will overachieve its 2020 emission reduction target for the sectors not covered by the EU ETS by 1%. However, only 15 Member States are expected to reach their commitments with the existing policies and measures, while 13 are unlikely to be able to meet their commitments unless additional measures are implemented. With respect to the renewable energy target, the European Commission's 2013 Progress Report warns that more effort will be needed to sustain high levels of investment in renewable energy projects. Compared with the National Renewable Energy Action Plans prepared by Member States, projections indicate that only 50% of total wind generation planned in 2020 might actually be produced. By contrast, projections for electricity generation from photovoltaics are above planned levels. In its progress report, the European Commission also states that fundamental changes to the support schemes in some Member States have raised the regulatory risk for investors. This has added to an already difficult financing environment. The Commission also concludes that the removal of planning and licensing administrative barriers is not occurring fast enough.
Moscow Times:  Ukraine has prepaid gas for only two days – and that was four days ago
President Vladimir Putin said on Wednesday that he did not want a gas conflict with Ukraine similar to ones that took place in the past, and that Kiev only had enough pre-paid gas from Russia to last two days. Moscow cut off gas supplies to Kiev from June until December in a dispute over pricing and unpaid bills that marked the third such stoppage in a decade, after price rows in 2006 and 2009. Previous "gas wars" have led to supply disruptions to Europe, which gets around a third of its gas from Russia, and 40 percent of this via Ukraine. Gas supplies to Europe have been unaffected by the latest row, but Ukraine's chaotic finances have left it struggling to keep up with regular pre-payment for its gas from Russia's state-controlled producer Gazprom. "(There is) pre-paid gas for exactly two days, no action has been taken yet," Putin told a governmental meeting on Wednesday. "I would ask the prime minister and Gazprom to pay more attention to this, given that no one needs conflicts similar to those in previous years. We are ready to strictly fulfil (our) contractual obligations, but under pre-payment only."
Telegraph:  Russian billionaire given seven days to save North Sea gas deal
The Government has given Russian billionaire Mikhail Fridman seven days to explain why he should not be forced to sell North Sea gas assets. Ed Davey, the Energy Secretary, has written to Mr Fridman's investment fund, LetterOne, saying he would "be willing to consider further representations" from the tycoon. Mr Fridman gained control of the UK fields on Monday as part of a €5bn (£3.6bn) deal to buy the oil and gas division of Germany's RWE. The Government is concerned production at the fields could be halted if the West imposes more sanctions on Russia over Ukraine, and it therefore wants them sold to a third party. "Protecting these assets is the Secretary of State's priority," the Government said on Wednesday night.
ICIS:  UK electricity market given clean bill of health by CMA
The Competition and Markets Authority (CMA) has cleared the UK's big six energy firms of anti-competitive behaviour on the country's wholesale electricity market and confirmed that the wholesale gas market should remain outside the scope of its probe into competition in the energy sector. According to the initial findings of CMA's major energy market inquiry published on Wednesday the big six "are not gaining a competitive advantage in terms of product availability" at the UK power market in spite of long-running concerns over a perceived lack of liquidity. The initial findings mean the forced break-up of any vertically integrated company, which although extreme, had been considered a realistic prospect by some in the industry – is now virtually certain not to happen.
Guardian:  Renewable energy is conquering quirky nature of Britain's climate
One big drawback to acceptance of renewables has been opponents drawing attention to the quixotic nature of British weather causing output to vary; but even that problem is being conquered. Individual solar systems for homes can now come with domestic water heating devices and batteries to run the house when the sun goes down. Much larger district batteries, storing energy from surplus wind and solar during the day, are providing power in the evening peak. Energy policies seem to have lagged behind the exciting possibilities this holds out for Britain's energy supply, contrasting sharply with enthusiasm for the stagnant nuclear industry. But clever engineering, smoothing out the peaks and troughs of renewable power, looks like making the nuclear industry redundant before a new station can be built.
BBC News:  World's first tidal lagoon power plants unveiled in UK
The six lagoons – four in Wales and one each in Somerset and Cumbria – will capture incoming and outgoing tides behind giant sea walls, and use the weight of the water to power turbines. A £1bn Swansea scheme, said to be able to produce energy for 155,000 homes, is already in the planning system. The cost of generating power from the Swansea project will be very high, but the firm behind the plan says subsequent lagoons will be able to produce electricity much more cheaply. It says the series of six lagoons could generate 8% of the UK's electricity for an investment of £30bn. As well as Swansea, the proposed lagoon sites are Cardiff, Newport, and Colwyn Bay in Wales; Bridgwater in Somerset; and West Cumbria. Each will require engineering on a grand scale. In Swansea, the sea wall to contain the new lagoon will stretch more than five miles and reach more than two miles out to sea. The Cardiff lagoon could include up to 90 turbines set in a 14-mile (22km) breakwater around Cardiff Bay and could generate power for about 14 hours each day. A planning application for the project is expected in 2017. If approved, it could be generating power by 2022. Energy Secretary Ed Davey says he wants to back the project.
EurActiv:  Greenpeace to sue EU over Hinkley
A German energy cooperative will take legal action against the European Commission for approving state aid for a £16 billion (€22 billion) nuclear power plant in Britain, it said on Wednesday (4 March), arguing it threatens to distort competition. "Highly subsided nuclear power from this plant will noticeably distort European competitiveness," said Soenke Tangermann, managing director of Greenpeace Energy, which describes itself as Germany's largest national independent energy cooperative. Tangermann said it would affect prices at the power exchange in Germany, and could also set a precedent. "This effect will have economic disadvantages for committed green power providers like us," he said in a statement. "Unlike Prime Minister David Cameron claims, a multi-billion tax gift for the new reactor at Hinkley Point is not just a purely British affair," Tangermann said.
Guardian:  University installs prototype 'pee power' toilet
A prototype toilet has been launched on a UK university campus to prove that urine can generate electricity, and show its potential for helping to light cubicles in international refugee camps. Students and staff at the Bristol-based University of the West of England are being asked to use the working urinal to feed microbial fuel cell (MFC) stacks that generate electricity to power indoor lighting. "We have already proved that this way of generating electricity works," said research lead Professor Ioannis Ieropoulos, director of the Bristol BioEnergy Centre, which in 2013 demonstrated MCF stacks generating enough electricity to power a phone. "The project with Oxfam could have a huge impact in refugee camps."