During August the hybrid wind-hydro Gorona del Viento (GdV) plant achieved 55.6% renewables generation, higher than the 47.9% achieved in August 2015 but lower than the 65.9% achieved in July. The decrease relative to July was a caused by wind lulls and the increase relative to 2015 was a result of two periods of 100% renewables generation totalling 79 hours. Total renewables generation since full operations began at GdV in June 2015 is now 38.7%, up from 37.8% at the beginning of the month. Data on GdV plant layout, operation and capacities are given in the September update. Previous posts on GdV are accessible through the El Hierro Portal.

Figure 1 shows daily mean percent renewables generation since June 27, 2015 (data from Red Eléctrica de España (REE))::
Figure 1: Daily mean GdV percent renewables generation since June 27, 2015.
The Table below updates the GdV monthly grid statistics:
Figure 2 shows the REE 10-minute generation data for the month:
Figure 2: 10-minute REE grid data for GdV, August 2016
Figure 3 shows 3-hour wind speed readings at El Hierro airport 3km north of GdV:
Figure 3: Wind speeds at El Hierro airport, August 2016
And Figure 4 is an XY plot comparing airport wind speeds with gross GdV wind generation during August. Overall the class averages show the plot behaving as one would expect it to, but the scatter is extreme. It suggests that wind speed is only one of the variables affecting GdV wind output.
Figure 4: XY plot comparing airport wind speeds with gross GdV wind generation, August 2016
As for what other factors might be, suspicion has to fall on turbulence. GdV's turbines are located on a ridgetop in an area of high relief where topography could cause gusting and abrupt changes in wind direction. The image below gives some idea of how irregular the topography in the area is: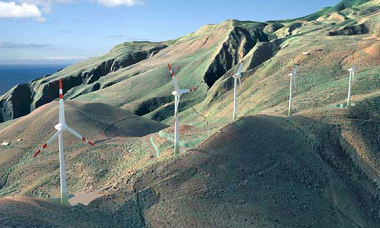 Figure 5: Topography around the GdV wind park (image credit Thomasnet)
Finally, Figure 6 zeroes in on the interesting period during August 5 and 6. Beginning around 3am on the August 5 gross wind generation (including pumping) was briefly cut from 6MW to zero, broadly coinciding with a decrease in airport wind speed from 10 to 6m/s over the next three hours. We have no wind records for GdV so this is speculation, but there would seem to be no reason other than turbulence to cut wind generation to zero – 6m/s is enough to generate 4MW of wind power on average (Figure 4). Following this there were only minor squirts of wind even though wind speeds briefly recovered around 3am on August 6 and after 3pm on August 6. Wind generation in fact did not return to "normal" high wind levels until airport winds stabilized at 8m/s after 9pm on August 6:
Figure 6: GdV Generation during August 5 and 6, 2016
Equally interesting is the performance of hydro over this period. Hydro replaced wind after the wind shutoff at 3am on August 5 and was used for load-following with no increase in diesel generation. But around 2pm diesel generation was abruptly increased from 1.6 to 3.2MW, about an hour later to 4.3MW and about three hours after that to as much as 5.5MW. Because hydro generation is, or at least should be, synchronous, there is no reason to replace it with diesel to maintain grid stability. So why was this done? Speculating once again, I suspect the reason was that GdV was rapidly depleting its reservoir storage. So after 7pm on August 5 hydro generation was reduced to a trickle until the wind increased to the point where uphill pumping could begin the recharging process late on August 6. And how much hydro was sent to the grid over these two days? About 66MWh, roughly a quarter of the reservoirs' design capacity. This may in fact represent all of the power the hydro system is capable of generating under current conditions.
If history repeats itself September 2016 will inaugurate an extended period of low-wind conditions during which GdV's renewables output will fall drastically (Figure 1). It will be interesting to see whether it does, so stay tuned.